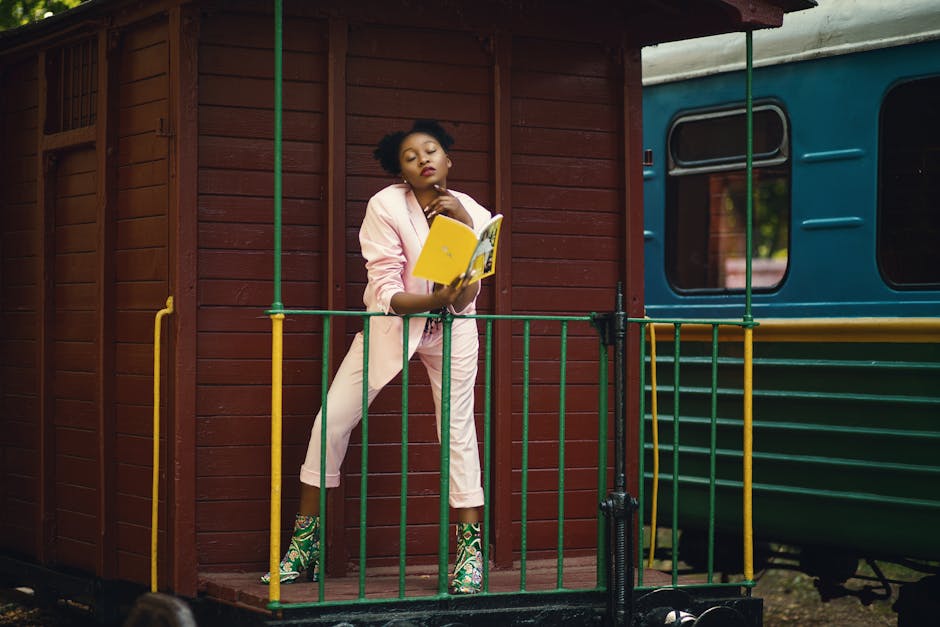 I don't know about any of you but it is really difficult to narrow down new releases in African-American fiction. So I decided to make it a monthly, or weekly--or something thing (LOL) where I share the new releases that I find. All of the below are due out this month. I know I'll be grabbing up a bunch of these.
"People called me
Harlem. I dubbed myself after that dangerous neighborhood that I'd never seen. I read life is rough in Harlem, and a black man isn't expected to live to see twenty-five. I was twenty-three. The clock was ticking."
When Harlem gets off on a murder charge due to insanity, the asylum he's sent to feels worse than death, with one exception: the beautiful nurse Daphane. As their relationship grows, so do the stakes: she has the ability to help him escape, and he has the ability to set her free from her abusive relationship. Yet Harlem has one big secret: he was perfectly sane when he committed his crime. But in the end, Daphane's own secret may be the deadliest of all. . . .
In these stories, Jemisin sharply examines modern society, infusing magic into the mundane, and drawing deft parallels in the fantasy realms of her imagination. Dragons and hateful spirits haunt the flooded city of New Orleans in the aftermath of Hurricane Katrina. In a parallel universe, a utopian society watches our world, trying to learn from our mistakes. A black mother in the Jim Crow south must figure out how to save her daughter from a fey offering impossible promises. And in the Hugo award-nominated short story "The City Born Great," a young street kid fights to give birth to an old metropolis's soul.
Always the optimist, TV assignment editor Allison Sullivan makes no excuses about the enthusiastic life she leads. As doors of opportunity present themselves, whether in her profession, in her love life, or her friendships, Allison is one to take the task on full speed ahead. But when Allison meets the man she's investigated in person, the world around her seems to pause as she fumbles to recover from the dynamic energy that clings from him to her. She's never felt desire forge so deeply within, and the chance at a clandestine meeting raises the stakes on an ensuing love affair.
Award-winning film director Lance Valentine isn't looking for love, but in the midst of filming a new motion picture, he meets Allison Sullivan in an impromptu dinner at the home he was raised in. At first sight, her beauty takes his breath away, and he finds himself unable to explain the flutter in his heart or the battle in his spirit at the crescent curve of her smile. Career driven and focused on building his empire, Lance has never taken a chance on anything other than his creativity. Until Allison.
While neither of them is looking for romance, they'll both soon find that an endless possibility of love is within their reach.
Black girls are disappearing in suburban Atlanta and no one is paying attention…
Sick and troubled Atlanta housewife Tamara Johnston has spent years trying to forget her past, but when she learns four black girls have disappeared near her hometown, the memories haunt her once again. As a favor (and to

exorcise

her own demons), she agrees to help a journalist friend publicize the cases of the missing girls. Thanks to their efforts, the story goes viral and the police are forced to get involved. When bodies are discovered, the department sends local detective Barrington Dunn to calm the angry and grieving community.
But something is off. Barrington is a robbery detective who's never worked a homicide and the department doesn't seem serious about solving the murders. What's worse, they've left him with only one good lead…a police sketch. And when it's released to the media, Tamara's world is turned upside down.
The sketch looks like someone she knows.
Now Tamara is convinced the murders are connected to horrific events from her childhood, and she's certain she knows who did it. There's only one problem: no one believes her. As she returns to her hometown to unravel the secrets and lies from her past, including her own, Detective Dunn must navigate racial politics, departmental sabotage, and his growing attraction to Tamara in order to catch a crafty serial killer before he kills again. And for Tamara, the shocking truth is worse than she could have imagined.
They beat the odds and turned their lives around. But now three best friends will go head-to-head with ambition, deception--and each other . . .
Derrick. Ricky. Jamal. One's responsible; one's still a player; one's upwardly-mobile. Sentenced to the Branch Avenue Boys' Youth Institute at twelve, they grabbed the chance for better futures. They stayed tight even when their lives diverged--but the times . . . they are a-changing.
New deputy mayor Jamal is anti-corruption, which means severing ties with Ricky, now a "criminally-adjacent" businessman. But political power plays and unrequited love will lead Jamal to a lethal choice . . .
Ricky doesn't mind running a front for DC's biggest drug dealer, but when he pursues a sexy customer at his strip club and discovers she's a cop, any wrong move could end Ricky's good times permanently . . .
Now the Institute's new leader, Derrick is torn between his job and his fiancée, Melissa. But when a cute new instructor who supports him and his mission arrives, he wonders if he should leave Melissa behind, not the Institute. However, this dilemma is nothing compared to a problem brewing right under his nose, and the fallout will strike at the heart of the three friends' bond--and put more than their survival on the line . . .
From the author of Unicorn Smoke and the creator of the popular Twitter account by the same, Loud Ass Black People is a completely unapologetic personal take by Halsted Jones on blackness and the Black experience in America. Told through hilarious short stories and essays, the book is filled with laughs, colorful commentary, and craziness that will build camaraderie among kinfolk in a cover-to-cover masterpiece.
Lita Payne is a thirty-something beautiful, successful and engaging urban professional in the beautiful city of Chicago. On the surface, Lita truly appears to have it all. Her husband is a handsome Senior Executive for a construction company making well over six figures but Lita is definitely successful in her own right as Senior Fundraising Coordinator for a non-profit. Lita has three beautiful children, an amazing condo, luxury cars, full bank accounts and exciting, loving friendships. Now that Lita is in her 30s, she's starting to examine the lifestyle she's chosen for herself and wonders if it really makes her happy.
Even though Lita is very successful in her career, her passion has always been to start her own marketing and public relations firm but her husband is not in support of it. Lita also feels her marriage has been lacking the passion and intimacy she desires. Lita begins to question the future of her marriage and what seems like it's out of the blue, she meets an intriguing man who challenges her on both a professional and personal level. This begins the start of Lita's personal journey through discovering who she really is amidst the persona she's so eloquently carved out for herself. Lita realizes that some of the challenges that are on the horizon for her

causes

her to seek various measures of coping, which in turn doesn't always lead to the most desirable outcomes.
Between launching a new business, marital discord, the destruction of a close friendship, grief and loss, and past family secrets, Lita begins to strip away the layers of herself in order to find out who she really is in Discovering Lita.
8. Her Second Chance (A Sheppard's Place Novel) by Bette Ford- Out November 14th
A fiercely independent woman…
Trenna McAdams's main goal in life is independence. After a tragic (and tragically wrong!) marriage, she's finally realized her dream of running a prestigious preschool, bringing her closer than she ever thought possible to being
truly happy
. If only she wasn't constantly distracted by the attentions of the charming, dynamic Darrin Morgan. Sure, she likes the way he fills out the shoulders of his custom-made suits, but there're also those rumors in their office building about his womanizing ways. Surely, he could get any woman he wants. And Trenna isn't interested in being a notch on
anyone's
bedpost.
A successful, smooth-talking man…
Four years ago, Darrin Morgan's life changed the moment he laid eyes on Trenna McAdams. With every fiber of his being, he knew she was the one for him. But she was a recent widow, and Darrin respected that. Now that he's found out she's dating again, he's ready to show Trenna that he can be everything she's ever wanted and everything she ever needed.
New Love or old entanglements…
Talented and confident, Morgan-Green's top attorney is everything that Trenna can do without. Should do without. If only Darrin's sweet-talk didn't make her toes curl—or inspire other kinds of sensations too; emotions she never realized she could feel.
As she discovers Darrin's true character, she becomes more and more enmeshed by his charm, strength, and compassion. But Trenna's late husband proves to be as much of an obstacle to Trenna's happily-ever-after as he was when he was alive. Can Trenna defeat her ghosts before she lets this second—and perhaps only—

chance

at true love pass her by?
9. Becoming by Michelle Obama- Out November 13th
An intimate, powerful, and inspiring memoir by the former First Lady of the United States.
In a life filled with meaning and accomplishment, Michelle Obama has emerged as one of the most iconic and compelling women of our era. As First Lady of the United States of America—the first African-American to serve in that role—she helped create the most welcoming and inclusive White House in history, while also establishing herself as a powerful advocate for women and girls in the U.S. and around the world, dramatically changing the ways that families pursue healthier and more active lives, and standing with her husband as he led America through some of its most harrowing moments. Along the way, she showed us a few dance moves, crushed
Carpool Karaoke
, and raised two down-to-earth daughters under an unforgiving media glare.
In her memoir, a work of deep reflection and mesmerizing storytelling, Michelle Obama invites readers into her world, chronicling the experiences that have shaped her—from her childhood on the South Side of Chicago to her years as an executive balancing the demands of motherhood and work, to her time spent at the world's most famous address. With unerring honesty and lively wit, she describes her triumphs and her disappointments, both public and private, telling her full story as she has lived it—in her own words and on her own terms.
Warm, wise, and revelatory,
Becoming
is the deeply personal reckoning of a woman of soul and substance who has steadily defied expectations—and whose story inspires us to do the same.
10. The Black Market Kiki Swinson
Kiki Swinson's bestselling "tension-packed" (Library Journal) and "unrelenting" (Publishers Weekly) novels burn with extraordinary characters, triple-down twists—and a raw portrait of Southern life only she can deliver. Now she turns up the heat as a young woman cashes in on a sure thing—only to find some addictions are always
killer . . .
Break the rules
At first, med student Misty Heiress just wants to help. With her cousin Jillian in constant pain, and the doctor refusing to prescribe, Misty steals opioids from the Virginia Beach pharmacy where she works. But when Jillian starts reselling them to local dealers and gets big money, Misty grabs an unbelievable opportunity to get out of crushing debt—and fulfill all of her and Jillian's dreams . . .
Live the dream
Soon Misty's boss, Sanjay, learns the truth and wants in. In no time, their illegal business dominates the street—and racks up a fortune. But when demand quickly outstrips supply, Sanjay way overplays his hand—and the Feds come calling . . .
Pay the price
Now Sanjay is out to pin everything on Misty and walk away scot-free. Jillian is cracking under the strain of drug addiction. And as ruthless competition aims to take Misty and her accomplices out for good, deception, betrayal, and killer secrets may not be enough to keep them all from paying the ultimate price .
. .